Travata​​​​​​​ Homes For Sale~4S Ranch Real Estate
Located on the north side of 4S Ranch, Travata homes for sale built by Standard Pacific are a great choice in 4S Ranch Real Estate. The homes are built on minimum 6,300sf (60×105) lots. Check out the three floor plans below to find whats right for you!
Travata Homes for Sale: Plan 1
Plan 1 is a 3,552sf home with 4 beds and a loft upstairs (the loft may be enclosed to make a fifth upstairs bedroom). There is a den downstairs that can be converted to a bedroom (in either case it has a full bath, so you can convert it after the fact if it was not done by the builder). The home has formal living and dining rooms and a courtyard off the living room. The kitchen, nook and family room run the length of the back of the home. The third car tandem garage may be converted to a craft room and workshop (adds 137sf) or an additional bedroom (adds 206sf).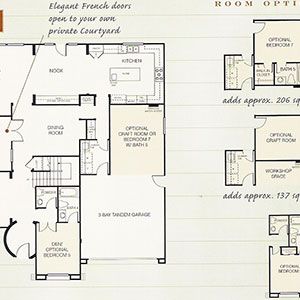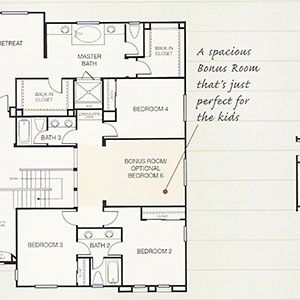 Travata Homes for Sale: Plan 2
Plan 2 starts as a 3,675sf home with a dramatic circular staircase leading to 4 beds and a loft upstairs with another bedroom downstairs. There is also a bedroom downstairs. The kitchen looks over the family room in the rear of the home with a breakfast nook behind the kitchen. The kitchen has double islands and ample cooking space. There is an option to convert the third car garage into an office, which adds 201 sf. The typical loft, may also be converted into a master retreat and the fourth bedroom may be taken as a loft. This gives this plan the ability to be anywhere from 4 to 7 bedrooms.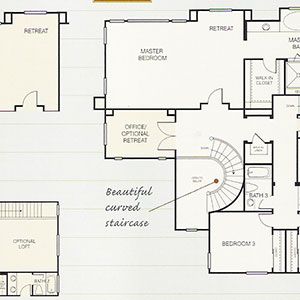 Travata Homes for Sale: Plan 3
Plan 3 is a 3,729sf home with 4 beds, a loft and a master retreat upstairs and a full bedroom downstairs. In total, it is 5 beds, 4 ½ baths with a 3 car garage (the third garage is separate but connected to the 2 car garage). The turret entry downstairs is flanked by the living and dining rooms and creates a private seclusion room in one of the upstairs bedrooms.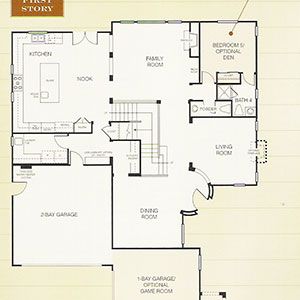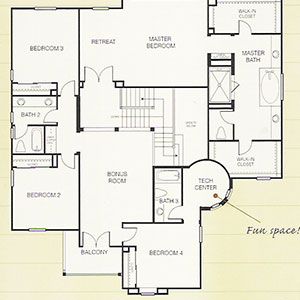 We're here to help!
Give us your name & contact information below along with any questions or comments and we'll get right back to you.