Tanglewood and Summerwood Homes For Sale~4S Ranch Real Estate
Tanglewood and Summerwood at 4S Ranch were built by William Lyon in the same area and sold together although the two developments are distinctively different. The two developments share a pool and they have an additional HOA to cover the pool. The homes are technically "detached condominiums" as each owner owns a piece of the land all the homes are on rather than their own lot.
Summerwood homes are distinctive in that they have alley access to the garages so that there are no garages fronting the street. In the main area of the complex (the south side of Heritage Park), the Summerwood homes have addresses on Manassas. This is the alley between the homes and the homes either face 4S Ranch Parkway (odd numbers) or Fieldthorn St. (even numbers). There are also 54 Summerwood homes to the west of Heritage Park (main streets here are Honeybrook and Deer Ridge).
The floor plans run 1,644sf; 1,931sf; and 2,043sf. All have larger master bedrooms than you would expect for the square footage. The first two plans are 3 bedroom homes (all upstairs). Plan 2 has a master retreat. Plan 3 can either be a 4 bedroom or 3 bedroom with a loft. It also has a master retreat. Plan 3 also has an 8×8 room off the kitchen that works as a small office or kids play area that you can close off. The homes do not have rear yards, but have a side yard.
Tanglewood homes are mixed in with the Summerwood homes on the south side of Heritage Park. Homes are on Fieldthorn and Gettsburg and are mostly clustered 5-8 homes on a courtyard although about 15% have driveways directly on the street. Yards are in the rear, but are generally more like patios unless you have the largest model which is located in corners of the home clusters with larger yards.
The floorplans are 1,310sf; 1,410sf; 1,581sf and 1,690sf. All have 3 upstairs bedrooms with the largest plan also having a loft that in very rare cases is a 4thbedroom. Some of the smaller plans have the first bedroom at the top of the stairs set up with French doors as an office. If this is the case it is difficult, but not impossible, to convert the room back to a bedroom.
Tanglewood Homes Floor Plans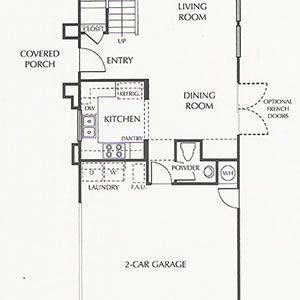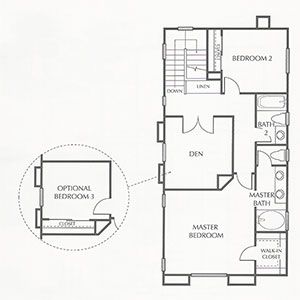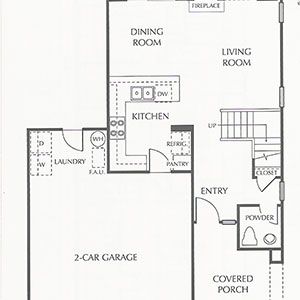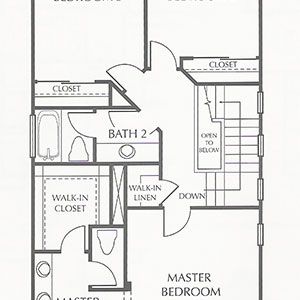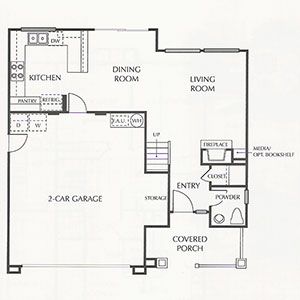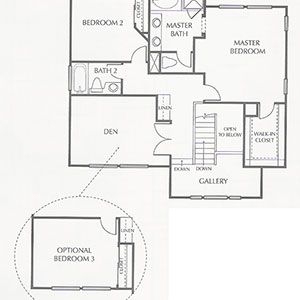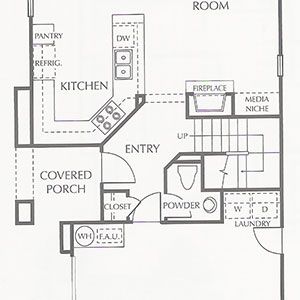 Summerwood Homes Floor Plans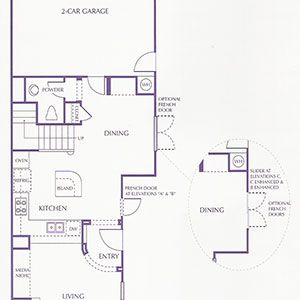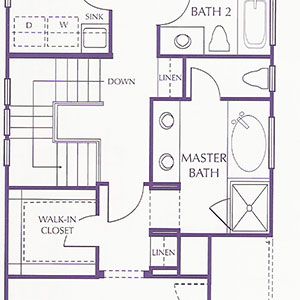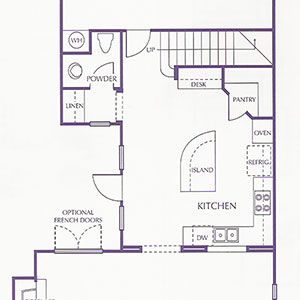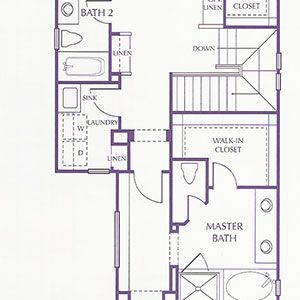 We're here to help!
Give us your name & contact information below along with any questions or comments and we'll get right back to you.