Sitella Homes For Sale~4s Ranch Real Estate
Sitella is a 105 unit condominium complex in Bernardo Springs. The complex sits above Camino Del Norte (on the south side) at Camino San Bernardo.
The smallest plan is a 2 bed, 2 bath unit with 977 sf of space. The front door and garage are on the first floor, but the enter living space is upstairs.
Plan 2 is a 2 bed, 2.5 bath, 1,108 sf unit while plan 3 is a 3 bedroom, 2.5 bath home with 1,420 sf of living space.
Sitella Homes Floor Plans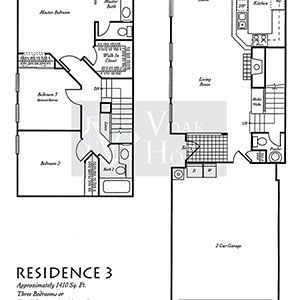 We're here to help!
Give us your name & contact information below along with any questions or comments and we'll get right back to you.