Reunion Homes For Sale
Reunion by Davidson Communities is located on the north west of 4S Ranch. There are a total of 66 homes in the community on minimum 6,300sf (60×105) lots..
The Plan 1 is between 3,574 and 3,585sf. The home has a downstairs office in the front and a dining and living room in the middle on opposite sides of the hallway. In the rear of the first floor run the kitchen, breakfast area and family rooms. Upstairs, the standard layout is four bedrooms and a loft, but the loft can be converted into a fifth bedroom or the second bedroom can be converted into a master retreat. Only one of the homes has both the retreat and the loft, giving it 3 bedrooms, the remaining are either 4 or 5 bedrooms. If the loft is converted to a bedroom, the home has 4 ½ baths, otherwise it is 3 ½ baths. It has a 3 car garage.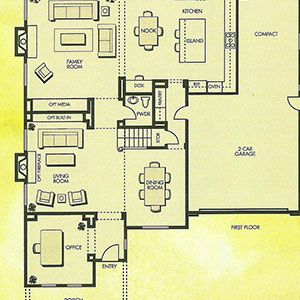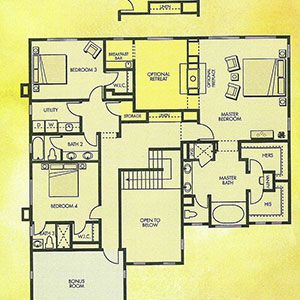 The base configuration for Plan 2 is 5 bedrooms and 3 ½ baths on 3,823sf. There is a bedroom downstairs and a bonus room upstairs. The bonus room is adjacent to the master bedroom and was optionally set up as a master retreat or 6th bedroom. Downstairs, the living/dining rooms open up to an interior courtyard with an optional fireplace. The single garage that forms the front of the courtyard had the option to be converted into an outdoor kitchen. Although this was quite expensive and not often done, leaving most of these homes with garage parking for 3 cars.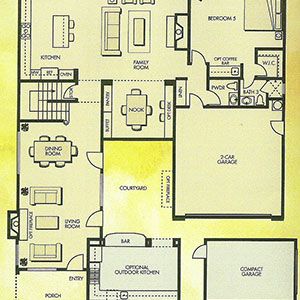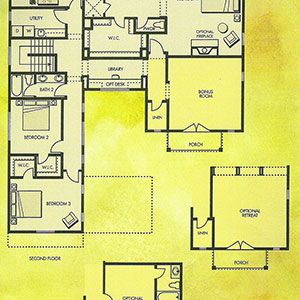 Plan 3 is a 4,150sf home with 5 bedrooms (1 downstairs) and 4 ½ baths, upstairs loft, downstairs office and 3 car garage. The loft can be converted to bedroom 6 and a master retreat can be added, increasing the size to 4,335sf.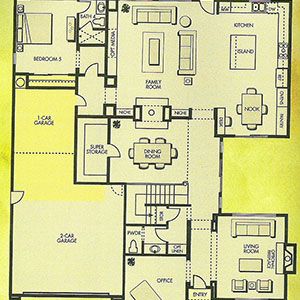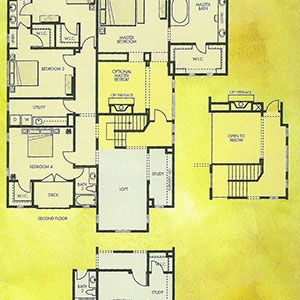 We're here to help!
Give us your name & contact information below along with any questions or comments and we'll get right back to you.