Garden Gate Homes For Sale~4s Ranch Real Estate
Garden Gate is a gated (who would have guessed?) community of 133 homes. The community sits just south of the reservoir and north of Camino San Bernardo. Homes on the south and west side of the community (on Calloway Dr. with even numbers) have views to the south or west. Homes in the southwest corner of the development can see the ocean on a clear day.
The ownership is as "detached condominiums" and there is an extra HOA to help maintain the gate. The yards are small, with yards on interior homes being about 10-20 feet deep. Homes around the exterior have slightly larger yards – or it may just seem that way because of the open space behind you. The total density for the community is 9 units per acre including common areas.
The floor plans run 1,862sf; 2,156sf and 2,317sf with minor variations. Plan 1 has three bedrooms upstairs and either an office or a bedroom downstairs. It does not have a formal living or dining room. Plan 2 has three bedrooms and a large loft upstairs (there is an option to convert the loft into another bedroom). There is also a room downstairs that can be an office or a bedroom, giving this plan the flexibility of 3-5 bedrooms. Plan 3 has a bedroom downstairs that opens to the backyard as well as three bedrooms upstairs. Plan 3 also has an option for an oversized kitchen island that comes in very handy if you like to cook or bake.
Garden Gate Homes Floor Plans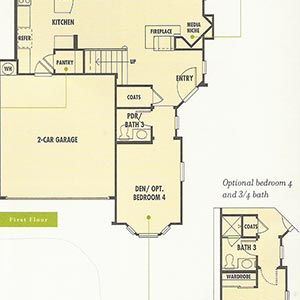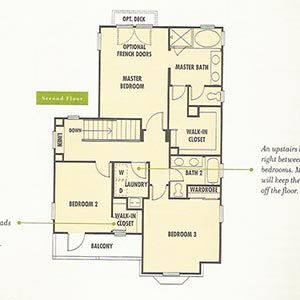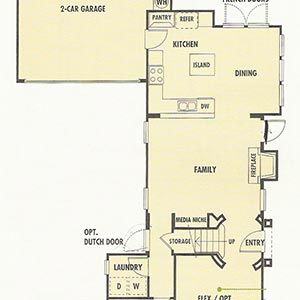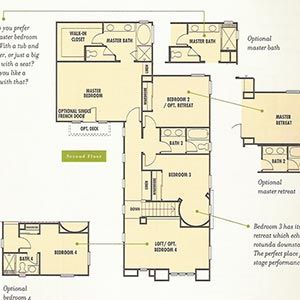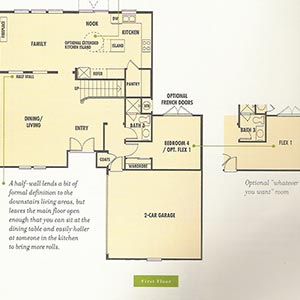 We're here to help!
Give us your name & contact information below along with any questions or comments and we'll get right back to you.