Evergreen Homes For Sale~4S Real Estate
Evergreen is a development of 63 homes by K. Hovnanian on the north side of 4S Ranch. It is located east of the water park, west of 4S Ranch Parkway, south of Richard Rd. and north of Albert Ave (there are some homes in the Chanteclair and Maybeck developments in the same space, but they can easily be differentiated). Minimum lot sizes are 5,000sf (50×100).
Plan 1 starts at 3,002sf with 3 beds and 3 ½ baths and also has a 3,224sf option that comes by converting flex space (garage storage) into a downstairs bedroom. The standard upstairs configuration is 3 beds and a loft, but it can be as few as 2 beds or as many as 4.
Plan 2 is 3,342sf with a minimum of 3 beds and 3 ½ baths with an option to convert flex space in the garage to either a bedroom or a media room. This makes the home 3,550sf. Without the flex space converted, there is still a bedroom downstairs (may be taken without the closet to make it an office). The standard configuration upstairs is 3 bedrooms and a loft that look down at the family room and breakfast nook. There was an option to take the loft as an office or additional bedroom which would enclose the space. In either case, the family room and breakfast nook are open to the 2nd floor.
Plan 3 is a 3,447sf home with a standard 4 beds, 4 ½ baths plus a loft and master retreat. Eliminating the 3rd car garage adds an office (there is already a downstairs bedroom). The upstairs might be configured to convert the retreat and/or loft to additional bedrooms Giving this home the range of 4 to 6 bedrooms.
Evergreen Homes Floor Plans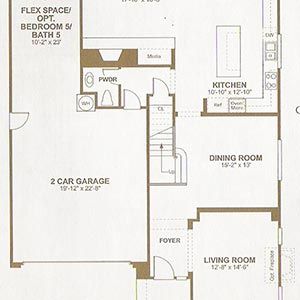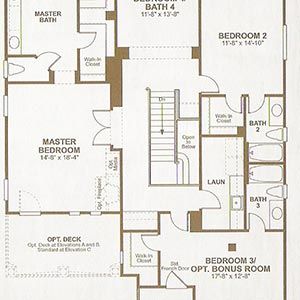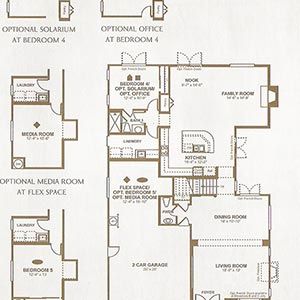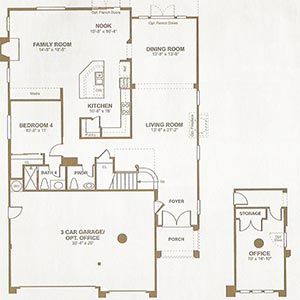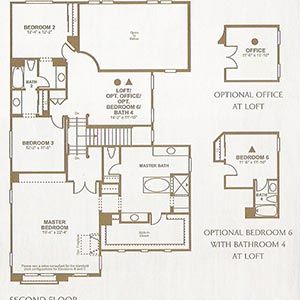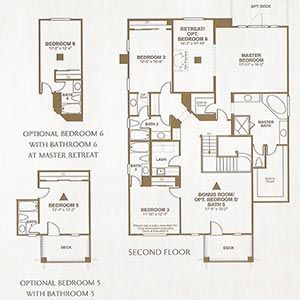 We're here to help!
Give us your name & contact information below along with any questions or comments and we'll get right back to you.