Chanteclair Homes For Sale~4S Ranch Real Estate
Chanteclair is a development of 101 homes on the north side of 4S Ranch. The lots are a minimum of 4,050sf (45×90) and there are three different floor plans. The plans are very similar to those in Belle Rive on the south side of 4S Ranch as the builder is the same (Buie Communities). Lot sizes for Chanteclair at 4S Ranch begin at 4,050sf (45×90).
Plan 1 is either 2,690 or 2,901sf with the smaller having a 3 car garage and the larger having a large office (or very rarely a bedroom) downstairs. Upon entering and passing through the foyer, the office is on one side and the dining room on the other with the dining room open to the foyer. The rear wall of the dining room has a cut out into the living room. Similar to the Belle Rive Plan 1, the kitchen, breakfast area and living room are aligned at the rear of the home. Upstairs are either 4 bedrooms or three bedrooms and a loft. In a couple of plans, you may find a master retreat instead of the 4th bed or loft.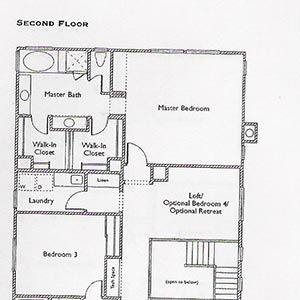 Plan 2 is either 2,874 or 3,025sf, once again with the difference being a 2 or 3 car garage in exchange for a second downstairs bedroom/office. Upstairs is typically arranged as 3 beds and a large central loft, but can sometimes be configured as 4 bedrooms. Depending on the garage and office/loft/bedroom configuration, this home can be anywhere from 3 to 6 bedrooms.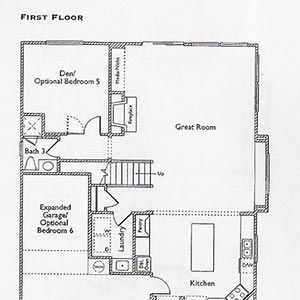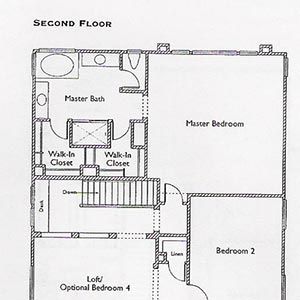 Plan 3 is either 3,080 or 3,281sf, you guessed it, depending on 2 or 3 car garage. There is a bedroom downstairs regardless of garage size. Eliminating the 3rd car garage provides another bedroom or a den. Making it a 2nd bedroom is a bit cumbersome because there is one bath to serve both bedrooms and the downstairs with a single sink. There are 4 bedrooms upstairs plus a master retreat.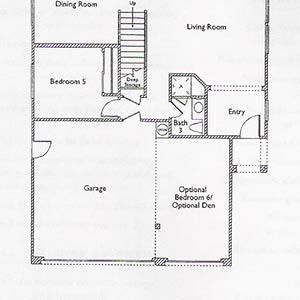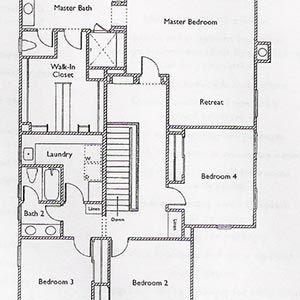 We're here to help!
Give us your name & contact information below along with any questions or comments and we'll get right back to you.