Avery Lane Homes For Sale~4s Ranch Real Estate
Avery Lane was built by Pulte Homes and is a 75 home development on the south east of 4S Ranch. The lots are a minimum of 6,300 sf (60×105). Most of the homes are 5 bedroom and they run from 3,423 sf to 3,964 sf.
Plan 1 has a den downstairs with a full bath and the tandem garage space can be converted into a bedroom. There is a loft upstairs that can also be converted to a bedroom. Plan 2 may have a Super Family room or a bedroom downstairs. The tandem garage space is often converted to a bedroom or media room. Upstairs, you find four bedrooms and a loft around an open spiral staircase. Plan 3 offers up to a 4 car garage; however the tandem portion may be converted to a bedroom. There is an additional bedroom downstairs that is usually converted to an office if the tandem parking was taken as a bedroom. Standard configuration for the upstairs is four bedrooms plus a loft and bonus room, although the loft can be taken as a bedroom and the bonus room as a media room or bedroom. This floor plan could have been configured as an 8 bedroom home with a 3 car garage. Thankfully, that configuration wasn't built.
Avery Lane Homes Floor Plans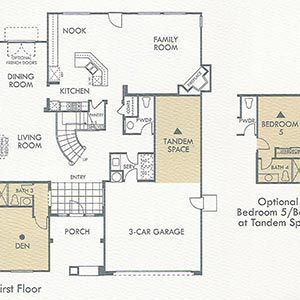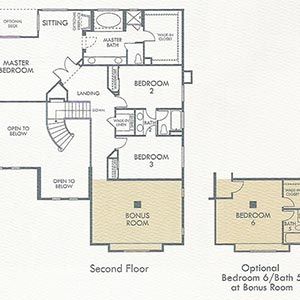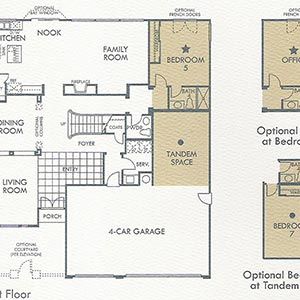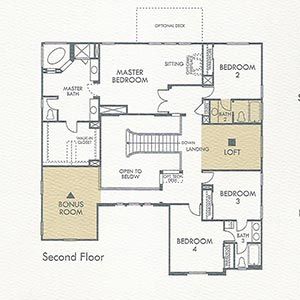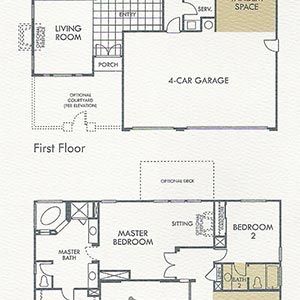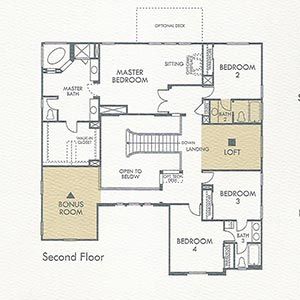 We're here to help!
Give us your name & contact information below along with any questions or comments and we'll get right back to you.